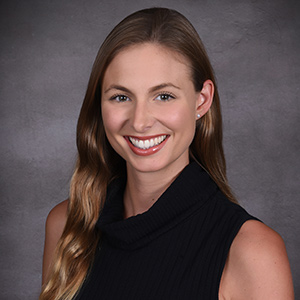 Jasmin Driessen, BCN
Manager of The Brain Wave Center, Sarasota
Jasmin Driessen is an enthusiastic Board-Certified Neurofeedback Technician and manages treatment plans, client flow, and operations of the Brain Wave Center. Her goal is to spread awareness about the brain-based healing approach and provide excellent customer care.
She holds a Bachelor's Degree in Science with a focus on Alternative Medicine from Everglades University in Lakewood Ranch, Florida.
Jasmin has been consulting and educating individuals regarding nutrition, lifestyle, and prevention since 2016.
She moved to Sarasota in 2006 from Duesseldorf, Germany, and is fluent in German and English. Her European background gives her an authentic perspective on health care and quality of life.
In her free time, she enjoys the outdoors, discovering new places to eat, and spending time with her son, husband, family, and friends.