We're here to answer your questions!
Neurofeedback therapy (NFT) is a form of biofeedback targeting the central nervous system and brain, also known as EEG guided biofeedback.
Neurofeedback therapy addresses brain dysregulation and helps the brain learn how to function more optimally by re-regulating the brainwave frequency patterns. A dysregulation of these brainwave patterns can influence behavioral, cognitive, and subjective states within an individual, as well as correlate with conditions such as Autism, ADHD, depression, anxiety, PTSD, and more.
NFT allows for the direct training of brainwave patterns in real time through operant conditioning (rewarding and inhibiting with auditory and visual stimulation), which in turn teaches the brain to function more efficiently as it learns to stay within a more normalized and desired frequency range over time.
By working with the brainwave frequencies, neurofeedback therapy helps your brain learn to better regulate excitatory and inhibitory patterns of reactivity at a neuronal level, in turn increasing self-regulation ability of cognitive activation patterns (ISNR)

Neurofeedback Therapy can provide relief for symptoms in many different conditions that correlate with dysregulated brainwave patterns such as: ADHD, Autism, Anxiety and Depression, Sleep Issues / Insomnia, PTSD / Stress, Learning Disabilities, Concussion / Brain Injury, Chronic Pain / Fatigue, Memory Loss / Dementia, Migraines, and more…
We regularly see clients who are on the ASD spectrum, those who are experiencing anxiety, depression, learning deficiencies, and others who want to improve overall cognitive function.

Research shows that people who suffer from neurological issues have irregular brainwave patterns. Therefore, training to balance these brainwaves brain can help with a host of cognitive, behavioral, and subjective symptoms and conditions.
By working with the brainwave frequencies, neurofeedback therapy can help the brain learn to better cognitively regulate its excitatory and inhibitory patterns of reactivity as the brainwaves start to regulate over time, increasing self-regulation of relaxation and activation patterns (ISNR).
For example, a person with ADD will have slower Beta brainwaves, which are responsible for attention and focus. Training the brain can improve the generation of Beta waves over time, speeding them up or slowing them down as needed. Neurofeedback can improve alertness, attention, emotional regulation, behavior, cognitive function, and mental flexibility. When brainwaves are running in a regulated frequency pattern, users will often see a reduction in symptoms.

At the Brain Wave Center, we mainly perform what is referred to as linear neurofeedback (also known as EEG guided biofeedback). Linear neurofeedback is based on your own personal brain map and self-assessment reports, which then is compared to a normative database to create your own individualized protocol, as opposed to non-linear neurofeedback which is performed without an individualized protocol.
After a consultation with one of our team members and determining if NFT is the right path for your needs, there is a set of steps we take before the actual neurofeedback therapy session happens.

The process is as follows:

First, you will complete a QEEG Brain Map to determine areas of dysfunction,
Next, you will view a brain map report to identify problems and an individualized protocol
Then, you will participate in the neurofeedback training itself
We consult with you along the way, to be certain the training is creating the desired improvements
Absolutely not! Just as an EKG measures the electrical activity of your heart, a brain map is simply a surface scan of your brain which picks up on electrical impulses called brainwaves. This is a sample twelve-minute assessment that uses conductive paste to get an accurate reading. Adults and children as young as 3 are able to complete a brain map with ease.
Call (941) 552-4500 Take the first step to a better you!
New Client 30 Minute Complimentary Consultation (in person or by video call) – $100 value
2021 New Year Special – NO CHARGE!
Limited Availability – Schedule Your Complimentary Consultation Now!
Call The Brain Wave Center or Schedule online.
A training session is 30 minutes, but we schedule you for one hour to accommodate. During a session, you will be seated in your own cubicle in a comfortable chair and connected to a computer and amplifier using sensors. These sensors are non-invasive and produce no electrical current that you can feel. The sensors only monitor brain waves.
For the next 30 minutes, you either watch a movie or tv show. When the computer detects irregular brainwave patterns, it will fade the video and sound. This will cause the brain itself to refocus its attention back to the desired frequency range where the visual and audio resumes as normal. This can happen hundreds of times during a single session. Eventually, after multiple sessions, the brain starts to learn to stay in the desired ranges on its own. As that happens, the client will see a reduction, or in many cases an elimination of their symptoms.

Yes! Neurofeedback Therapy is a non-invasive, painless therapy which does not produce any ionizing radiation like a CT scan or X-ray.

If used improperly, it is possible to see worsening of symptoms. That is to be expected from any therapy or system that can produce such positive changes. It all comes down to training and proper use. Fortunately, each session is designed to create small changes in brainwave activity. Should any problems arise, they can be spotted and corrected before they become bigger. Our clinic has extensive training on this equipment and can change protocols as needed if negative effects are seen.

Yes, you can start neurofeedback while on your medications. As you progress, your physician may suggest that you slowly reduce or eliminate medications related to the conditions that you are addressing with neurofeedback. Since every individual is unique, the decision to reduce medication will be up to your physician and individual progress. More research is needed on this, but a common theory is that the same dosage seems to have a stronger effect on a more efficient brain post-neurofeedback.

We do not accept payments from 3rd party insurers. However, we are able to provide an invoice for services rendered, that you can submit to your insurance company. We do offer very affordable in house financing options.

Neurofeedback has been around for decades. To date there are thousands of studies, with more being published every day. We have provided a comprehensive list of related research studies for your convenience

Long term follow-ups have been done on many patients over the years. Dr. Joel Lubar at the University of Tennessee has followed ADD Clients who've sustained their improvements from neurofeedback for over 20 years. There is also research which confirms the long-term improvements of neurofeedback for people with epilepsy.
Schedule Free Consultation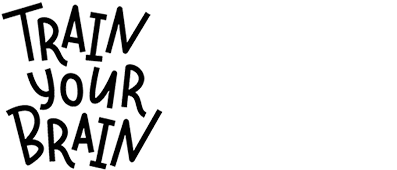 640 S. Washington Blvd.
Sarasota, FL 34236
Hours
Monday – Tuesday – Wednesday 10am – 6pm
Thursday – Friday 11am – 7pm
We are closed on most Federal Holidays.