About the Brain Wave Center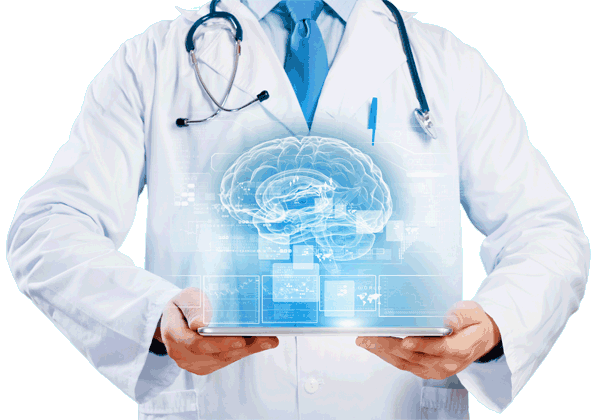 Your Brain Health is Important
Our brains have different brainwaves that perform a different function. Delta waves regulate sleep, while Beta waves affect our critical thinking skills. But often our brainwaves will start to run too fast or slow. When this happens, it can affect our ability to function normally. Without help, symptoms like depression, stress, and sleep problems can start to appear.
Neurofeedback Can Tune The Brain Safely
Also known as Brain Training, neurofeedback can tune the brain and specifically target the individual brainwaves that are out of balance.
The (QEEG) Brain Map
The heart of our system is the Quantitative Electroencephalography (QEEG), also known as a brain map. This non-invasive tool allows us to precisely identify the areas of your brain that are not running optimally. The QEEG is designed to objectively and scientifically evaluate a person's brainwave patterns and takes the guesswork out of determining a person's condition.
The procedure consists of placing a snug cap on the head. Embedded within the cap are 19 small sensors that are designed to measure and record electrical activity (or brainwaves) coming from the brain. These sensors DO NOT put any electrical current into the brain – they simply record signals coming from the brain.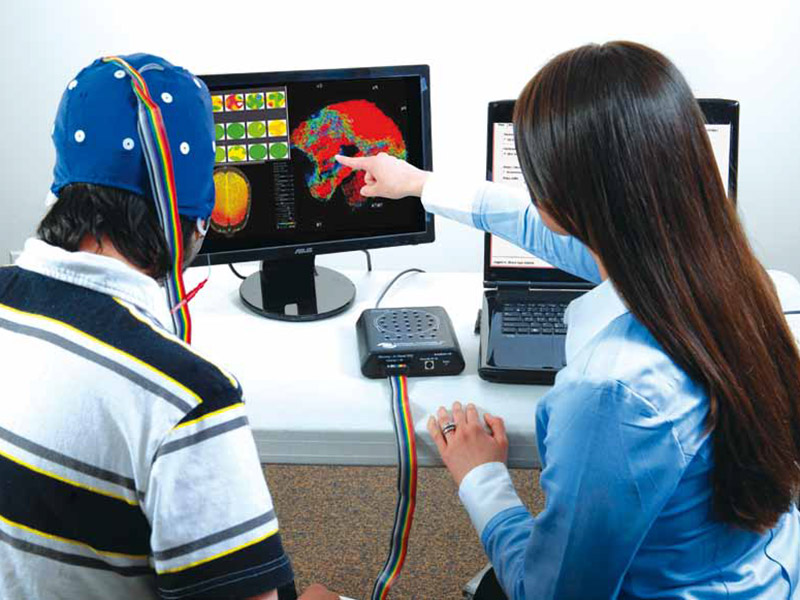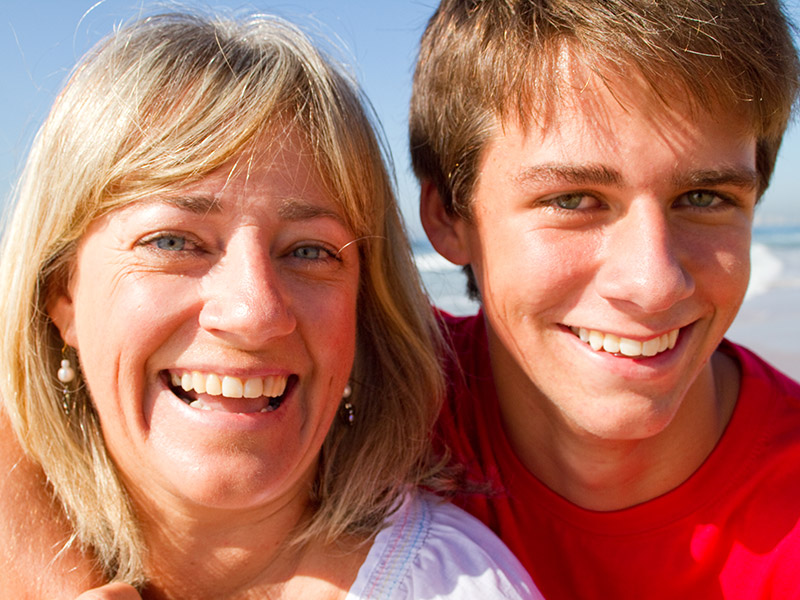 The report of your findings
Once your data is collected, it is uploaded to an online database and compiled. We will analyze your data and generate a report that displays your results in an easy to read format.
This report provides a clear, accurate snapshot of your brain and if it is operating optimally. Gathering this data is crucial for developing protocols tailored to your individual needs. As the brainwave patterns normalize, the brain is able to operate more efficiently often bringing significant symptom relief.
Neurofeedback Sessions
3 main goals:
Identify irregular brainwaves (Alpha, Beta, Delta and Theta)
Guide those brainwaves back into regular patterns
Teach the brain to maintain regular patterns permanently
Neurofeedback works primarily by monitoring brainwaves on the surface of your head. To start, small sensors are placed on your scalp. These sensors have a paste on them which makes it easier to pick up brainwave patterns. For up to 30 minutes, you get to watch a movie of your choice, listen to music or an audio book. That is all that is required of you to do. It's noninvasive, uses no drugs and does not involve any radiation.
During a session the computer is monitoring your brainwaves, looking for any that are out of the normal range. When it finds one, the system triggers a response that changes the movie or music.
This change is not annoying, but it is subtle enough to get your attention and make you focus more. Refocusing corrects the irregular brainwaves, which then move into the normal range. At that time, the movie or music will resume normally. This process is called Operant Conditioning. Over the course of multiple sessions, the brain eventually learns to make healthy patterns on it's own.
Once healthy brainwaves are established, the client will see their condition improve or be eliminated, often with permanent results.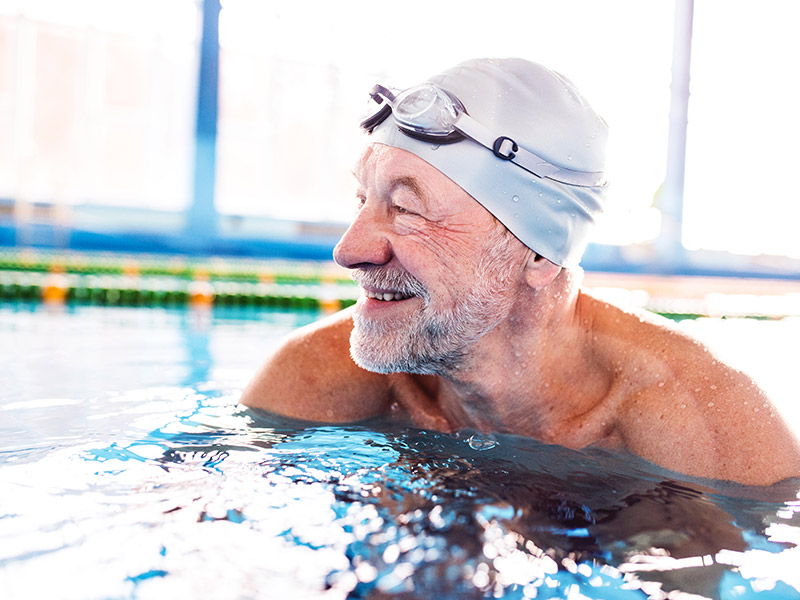 Why We Offer Neurofeedback
Many clients come to us after seeing their primary care physician, who only offered drugs for their symptoms. But drugs do not work well on neurological problems. That's because the root cause often lies in the brain.
These people who come to us have tried many other methods and are fed up. The best part is that our system eliminates the guesswork and provides an accurate snapshot of brain issues. Then we target those problem areas using neurofeedback.
Once we show a client their brain map and they can visually see just what is wrong, they become very excited about the possibilities for permanent relief.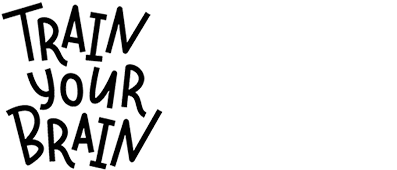 The Brain Wave Center
640 S. Washington Blvd.
Sarasota, FL 34236
(941) 552-4500‬
Hours
Monday – Tuesday – Wednesday 10am – 6pm
Thursday – Friday 11am – 7pm
We are closed on most Federal Holidays