Don't just listen to us. Here are what our patients say about us.
Since working with the Brain Wave Center my son's grades and temperament have greatly improved. ADHD symptoms have been reduced.
I am halfway through my series of treatments and am noticing subtle, yet profound differences in my brain function.

Neurofeedback has worked so well for our adopted child that suffers from childhood traumas that both my husband and I have started using the training as well.

Realizing the positive effects that neurofeedback training has had on our pilot group and staff, we are now offering it to all our children and those within the community who suffer from financial hardship. We know we have an amazing opportunity to change lives in special ways.
Heartfelt thanks to the trustworthy and brilliant team at the brain wave center. I am feeling better, functioning at a higher level, and being more productive than I have in years thanks to your neurofeedback feedback and brain training! I highly recommend it to anyone who wants to gain better mental clarity and the ability to concentrate. Being able to focus on my career and healthy habits have improved my mood and sense of well-being.

We've seen a huge improvement in our son in his focus, grades at school, focus on the soccer field, and his home life. Thank you Brain Wave Center Staff!

I'm a retired NFL lineman who spent a couple of seasons with the Rams and the Ravens. This treatment has created a whole new outlook for me, and has made me feel better than I think I ever have. I sleep through the whole night, and I feel completely rested.

Thank you so much Resilient Retreat for the neurofeedback treatment. The experience is life-changing & your support throughout the process very helpful. Overall my outlook on life is more optimistic and enjoyable.

My son was born with FASD (Fetal Alcohol Spectrum Disorders) due to his biological mother. He also has an eating disorder and struggles with sensory and focus issues, as well as memory and comprehension. The side of the brain involving intellect had an IQ of 113, while the executive functioning side was underdeveloped. Since my son started treatment, I have seen his focus, memory, and comprehension improve dramatically. As my son states "I can't put it into words, I just know my brain works better." From the mouth of a babe, if they can notice it, you know it works. Thanks to the Brain Wave Center, for the first time in his life, he was able to sit down and eat a Christmas dinner with us.

We are seeing great results and neurofeedback with our son. We are down to about maybe 10 small issues in a month-and-a-half at home. It's been amazing – before we would have that in one day. He is so much calmer at home than ever before and so much more loving and kind and wanting lots of affection and giving hugs. I can't thank you enough for helping us.

"The Child Protection Center has been utilizing the Brain Wave Center's services over the past 6 months for its leadership staff. We have experienced remarkable results and fully endorse their work."

"Realizing the positive effects that neurofeedback training has had on our pilot group and staff, we are now offering it to all our children and those within the community who suffer from financial hardship. We know we have an amazing opportunity to change lives in special ways."

"Neurofeedback therapy has been a much-needed addition to The Haven's programming. Our partnership with the Brain Wave Center has allowed our clients to experience a new form of therapy that focuses on the needs of the individual. The Haven is very grateful for the amazing services the Brain Wave Center continues to offer the disabilities community."

"We are so excited to be able to offer this to some of our grieving children. I know it will be a much-needed addition to their treatment."

"Emily," a client living with FASD, recently underwent neurofeedback treatments at The Brain Wave Center. Her teachers noticed immediate improvement and made numerous comments about her new ability to focus on tasks with less confusion. They also noticed a significant reduction in her anxiety. We are grateful to the Brain Wave Center for their continued partnership working with FASD children like Emily!"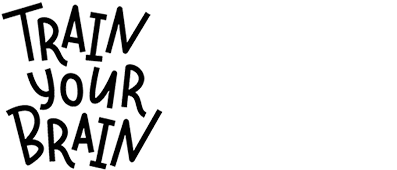 The Brain Wave Center
640 S. Washington Blvd.
Sarasota, FL 34236
(941) 552-4500‬
Hours
Monday – Friday
9AM – 6PM